Pol-Ease 2300 Mold Release
A blend of silicone oils and resins in a 12 ounce aerosol can. 12 cans per case.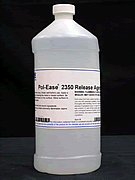 Pol-Ease 2350 Mold Release
A mineral spirits solution designed for use with RTV silicone rubbers. Can be brushed or sprayed.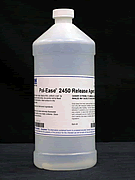 Pol-Ease 2450 Mold Release
A fast drying silicone release that can be brushed or sprayed. Flammable.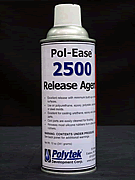 Pol-Ease 2500 Release Agent
An aerosol spray release agent that can be easily washed off cast parts for easy finishing. Spray a thin mist over mold surface, then brush gently for a uniform coverage.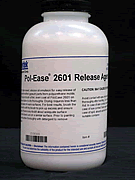 Pol-Ease 2601 Mold Release
Water-base emulsion of silicone oils and resins. This is an economical alternative to aerosol release.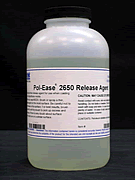 Pol-Ease 2650 Mold Release
A high performance silicon-free release agent for use with polyurethane rubber molds when casting concrete or plaster.
PolyCoat
PolyCoat is a sealer and semi permanent release that can be sprayed or wiped onto polyurethane rubbers to give them a thin silicone coating that reacts and bonds to the underlying polyurethane surface. This thin coating can do amazing things.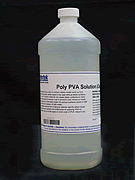 Poly PVA Solution
A water soluble, film forming coating useful as a barrier coat on certain rubber molds to allow resins to be cast in them without sticky surfaces. Also may be useful as a removable sealer for porous surfaces alone or in conjunction with paste wax.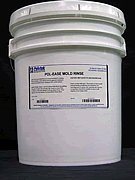 Pol-Ease Mold Rinse
This liquid concentrate is designed to reduce surface air bubbles on plaster castings made in Polytek rubber molds.
Omni Wax
A soft paste wax that can be used as a release agent. It's a good release agent for Forton and plaster products.