Castwax™ 5014
REMET CASTWAX 5014 is a medium to firm consistency and pliable sculpture wax, designed for slush casting in flexible molds. It is an excellent general purpose casting wax that exhibits good results in a wide variety of sculpture applications. Can be blended with other wax as well.
CASTWAX 5014, like all REMET waxes, is manufactured at an ISO 9001 registered facility.
Product Information Sheet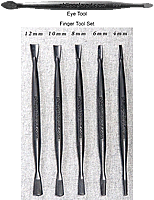 New Tools by Philippe Faraut
Philippe has redesigned his popular eye tool and finger tool set. The new versions are made of heavy glass-infused plastic optimizing their sharpness and rigidity (now he can drop them without damaging the tips).
Watch a brief demo on his Facebook page on how he uses the tools to detail fingers and toes.
Tool Demo on Facebook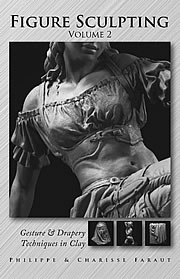 Figure Sculpting 2
Philippe Faraut
The second volume in our figure sculpting book series has finally arrived! Thank you to everyone for your support over the past few years while we put this one together.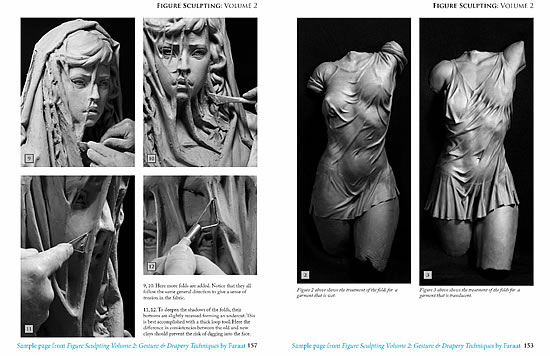 Volume 2 of this series addresses issues that arise after the fundamental skills of modeling anatomy have been grasped. Written for the 3D artist, whether digital or traditional, techniques for applying gesture and drapery to enhance and bring life to sculptures of the human form are discussed referencing more than 100 of Philippe Faraut's sculptures. In addition, step-by-step demonstrations including topics such as modeling stylized body types and multi-figure sculptures are shown through the use of over 600 photographs.
Further Features include:
The illusion of translucent fabric.
Examples of the anatomy of folds.
Exercises for modeling clothing & leather.
Methods for creating armatures.
Techniques to improve speed.
Hollowing techniques for complex figures.